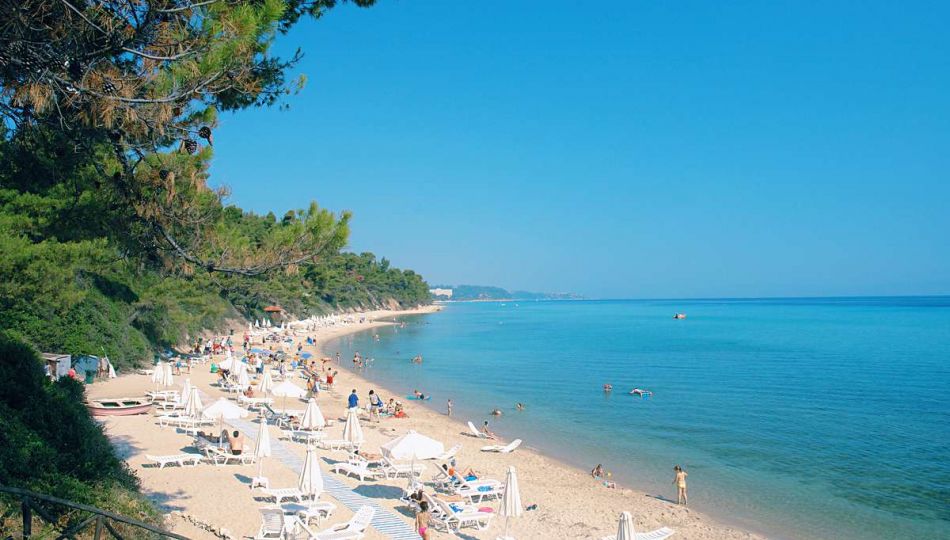 In the early 70's, Halkidiki was a wild natural area with access by horses or boats and no normal roads.

Our grandfather Theodoros Papadopoulos bought a large piece of land overlooking the beach and surrounded by forested area, looking ahead in the future and forecasting its' touristic development.

The development nevertheless delayed but it happened eventually.
The  location of the complex is ideal because it is in a developed area but in a quiet spot with a great sandy and forested beach with calm and  clear waters in a walking distance away. Around our land luxury hotels were built and finally the land was given for construction and the Petra Mare complex was built, consisting of the Petra Mare Villas and apartments. The Petra Mare Villas are among the first holiday houses in Halkidiki that got licensed by the Greek Ministry  of Tourism (EOT). So far we have visitors from all over the world, ranging from local and foreign families, to business men, politicians, diplomats and European union employees.